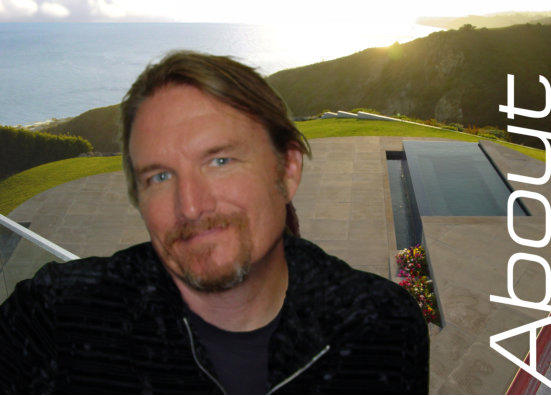 You need to have a strong sense of adventure to

get projects approved and built in Southern

California with all of the governing agencies'

seemingly nonsensical bureaucratic red-tape. It

also requires a limitless imagination designing

projects that actually thrive under these harsh

governmental and environmental constraints.
After leaving a meeting with City of Malibu

Planning Department personnel, Zan Marquis, the

owner of the Point Dume Village shopping center,

told his property manager;

"The person who is the

most laid-back in meetings with the City of Malibu

is the one who prevails - and Steve is always the

most laid-back...."
"Is being laid-back really a marketable commodity?"

Steve Yett asks, laughing.

"Because if so, we

should put some mention of it on the website...."

Probably not. But here it is any way.
With his patent brand of laid-back intensity, it has been said that Steve Yett is an amalgam of Howard

Roark and Jeffrey Lebowski.
His general approach to architecture is to try to be as flexible as possible while keeping his eye on the

endgame result that the project has to be built. He views design as a collaboration between himself, the
client, the site itself, the governing codes and enforcement agencies, the other required engineering and
design disciplines, as well as the contractor.
"When I was still in school I went to a lecture by San Diego architect Rob Wellington Quigley. His

general attitude was not to let anything phase him…. I remember there was some project where they

found an indian burial site and he showed how he sculpturally ran the building around the location. And

almost every project he started off telling the audience a quirky request that the client made, where they

would ask him '….Is that alright?…" And he had this attitude of not only the request being alright, but it

became a major component of what made the project interesting."

Steve Yett would later bring that attitude into his own work ethic.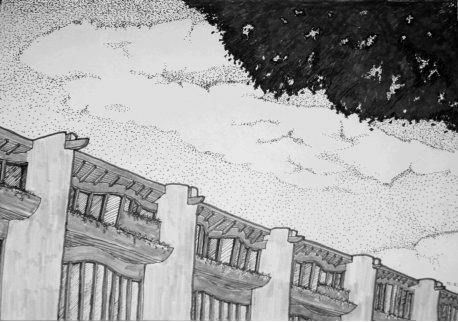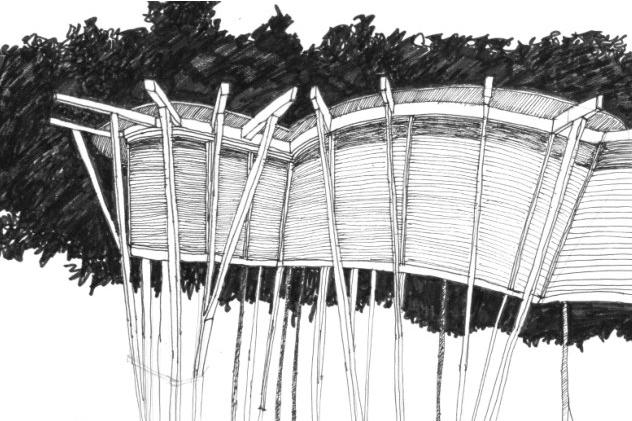 Every one of Steve Yett's projects follow the same sequence. He studies the following determinants

before he even comes up with even the most embryonic of design concepts:
Determine the client's programmatic requirements.
Plot the allowable building envelope on the site.
Perform initial site analysis.
He starts the design process once these tasks are completed.
"Obviously, the client's programmatic requirements come first. But at the same time, if the client wants a

three-story, 40' high, 17,000 square foot house and zoning regulations only allow for a one story, 18'

high, 8,000 square foot house, the client just has to know that the project just isn't going to be approved

with those programmatic requirements. Now, don't get me wrong….. If a desired client program is

borderline, I'm willing to give it a try to see if the regulatory agency will buy off on the desired result- but

the client needs to be aware of the associated risks."

"I once read that Steely Dan's creative process is different

every time. Some songs they chart every instrument, and

others they let it be developed in a setting around a basic

structure, still others they hum the parts to various session

musicians. I can totally relate to that. I don't think that I've

ever completed the same design process twice. I look to the

client to determine the direction that we are going. I've had

clients who could draw pretty well, hand me their own

drawings that I elaborate on, and get them to code and work

structurally. At the other end of the spectrum, I've had clients

who pointed me in a general direction and let me go carte

blanche."

Steve Yett realized that he wanted to be an architect after a

near-death skateboard accident in the 6th grade. Bedridden

for five months following the event that left him with a double

skull-fracture, he had plenty of time to reflect on his earlier

chosen career path a surfer/skateboarder.
"The shift to architecture made the most sense to me."

Steve

Yett says definitely tongue-in-cheek.

"Matt Kivlin, the inventor

of the short surfboard, went on to become an architect. And

look at John Lautner - most of his projects look like waves."

Steve Yett went on to graduate from USC with his Bachelor of
Architecture degree. He worked for a number of corporate

firms the years following graduation, but grew tired of their

politics, and more importantly felt like they really weren't really
doing architecture.
"On two separate occasions, at two separate firms I had worked at, I was in meetings at the lead

designer's desk, looking out the window, and realized that the design we were discussing was a straight

verbatim copy of a prominent building that the designer could see from his window.... You'd think that

they would at the very least buy books or magazines and secretly copy them at home to bring into the

office! Maybe it was extreme arrogance, or more likely they just didn't care any more. It goes without

saying that I learned what I needed to on the technical side from those firms and left."

Eventually, Steve Yett went to work for Malibu architect, Mike Barsocchini.

"Mike was one of the coolest

architects that I ever met. He did his internship under Lloyd Wright. He used to race cars with Steve

McQueen. There was quite an impressive list of alumni that have worked for Mike through the years…

Some very famous architects…. Mike should've been famous in his own right - he completed some

pretty impressive structures. But he didn't really care about glory. He genuinely just liked doing the

projects with minimal accolades. "
Click

to read more about Steve Yett's time working for Mike Barsocchini.
"A friend of mine who did volunteer

work invited me to an appreciation

barbeque for Ennis House docents and

volunteers. I thought it would be a good

opportunity to see the house and have a

couple of beers and some barbeque,

next thing you know, I somehow became

the Vice President of the Board of

Directors…."
Perhaps that is a slight oversimplification

of the story, but due to multiple

nondisclosure agreements, Steve Yett is

very reluctant to share much of his

involvement with the house.
"It's really too bad that I can't talk about

it. It was like playing a role in a Jim

Jarmusch or Coen Brothers film. You

really would think that I was making up

90 percent of the stories I could tell. I'm

pretty sure that the book would be a

bestseller. No article that I've ever read

about the house even scratches the

surface about what really happened."

The long and the short of it is that after

the fateful barbeque, Steve Yett saw the

state of the house and immediately was

roped into helping Gus Brown and his

quixotic army of volunteers trying to

restore this Frank Lloyd Wright gem that

had been so badly damaged due to the

Northridge Earthquake.

Steve left the Board in order to spend

more time with his mother who had been

diagnosed with terminal cancer, shortly

before the Board was restructured with

members of the LA Conservancy and

the Frank Lloyd Wright Building

Conservancy.
Click
to hear a
segment
on NPR with
Steve Yett
discussing the
Ennis House.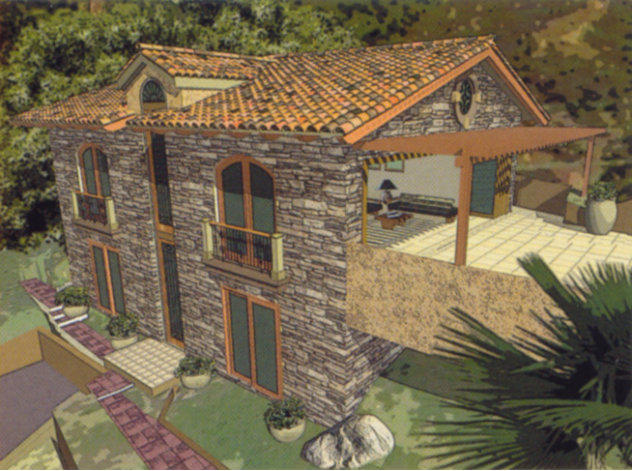 Steve Yett received his Architecture

License in 1995. Appropriately enough,

the first job that he completed under his

license was the Stewart Surf store at

Topanga Beach that he did for the fee of a
new board.
Since then, he has completed The Malibu

Stage Company Theatre, Malibu Kitchen,

Toy Crazy, two drug stores, two high-end

women's dress shops, Crosby Doe Realty,
Pritchett-Rapf Realty, the Prudential

Realty Kiosk as well as several other

offices, the remodel of the Point Dume

Village shopping center and even the old

Civic Center Way City of Malibu Building

Department public counter. But the

mainstay of his practice has always been

residential work - both remodels and new

construction.
Further testament to Steve Yett's abilities

is the number of people in the building

trade who have commissioned him to

design their own houses. Steve Yett has

done new houses and remodels for

several builders and realtors.

Steve Yett is in a unique postion that he is both part of the

last generation of architects to learn to design by hand

drawing, as well a be part of the first pioneers of the CADD

age. As a result, his computer drawings are meticulous -

and many people don't believe that they have been done on

the computer.
"On more than one occasion strangers at the building

department have come up to me and told me that my

drawings are amongst the best they have ever seen."